The PIE counterclockwise wheel (CCW) is nearly finished and will be tested very soon. I made a significant change to the "outer stop" which works so well to warrant changing up the model number to PIE 4.8 and I am installing them on all of the planet gears for the PIE 4.8.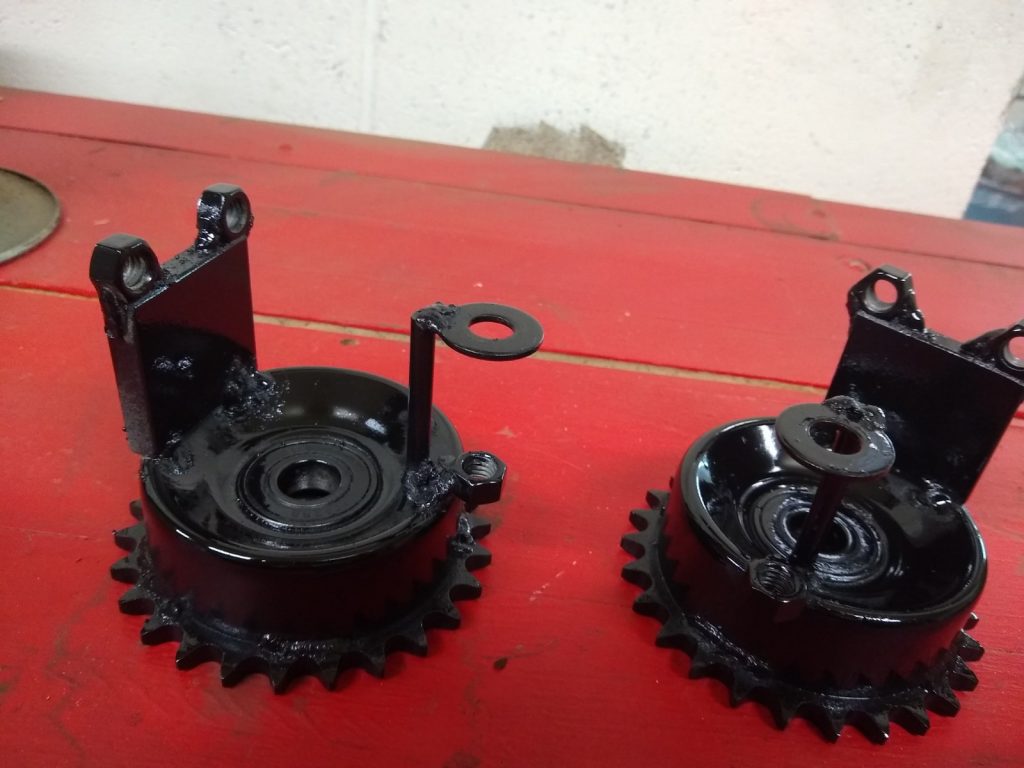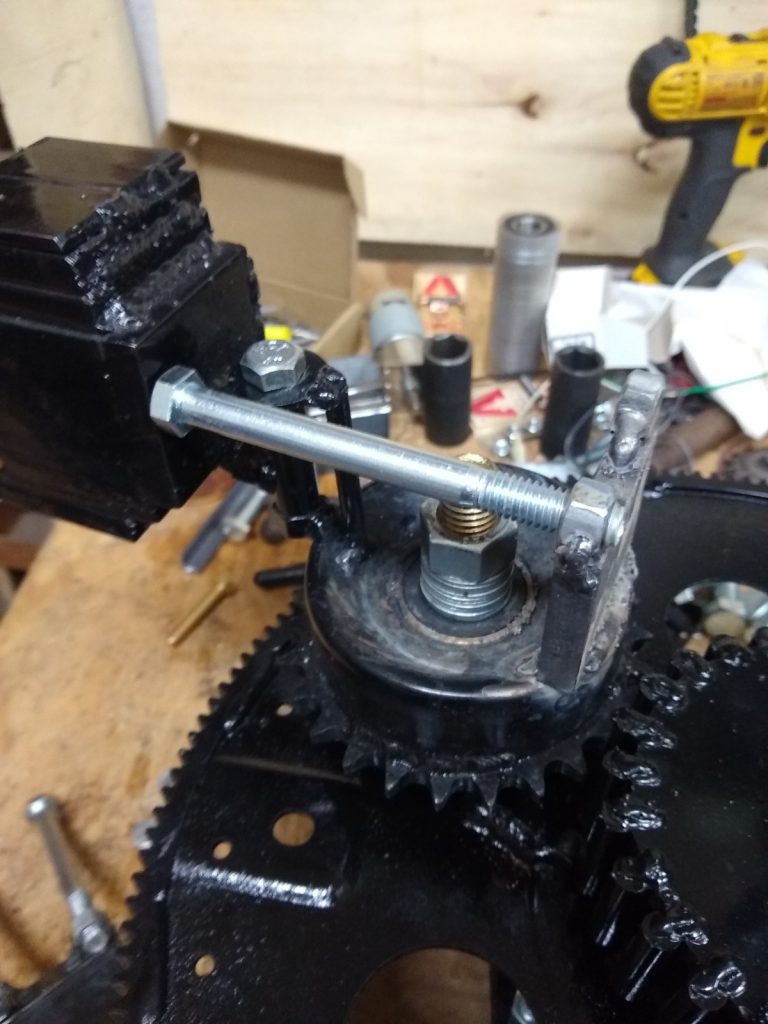 I have also improved the mounting (resembling a halo) for the swinging weight. This improvement also allows for the addition of strengthener braces if it is found to be necessary.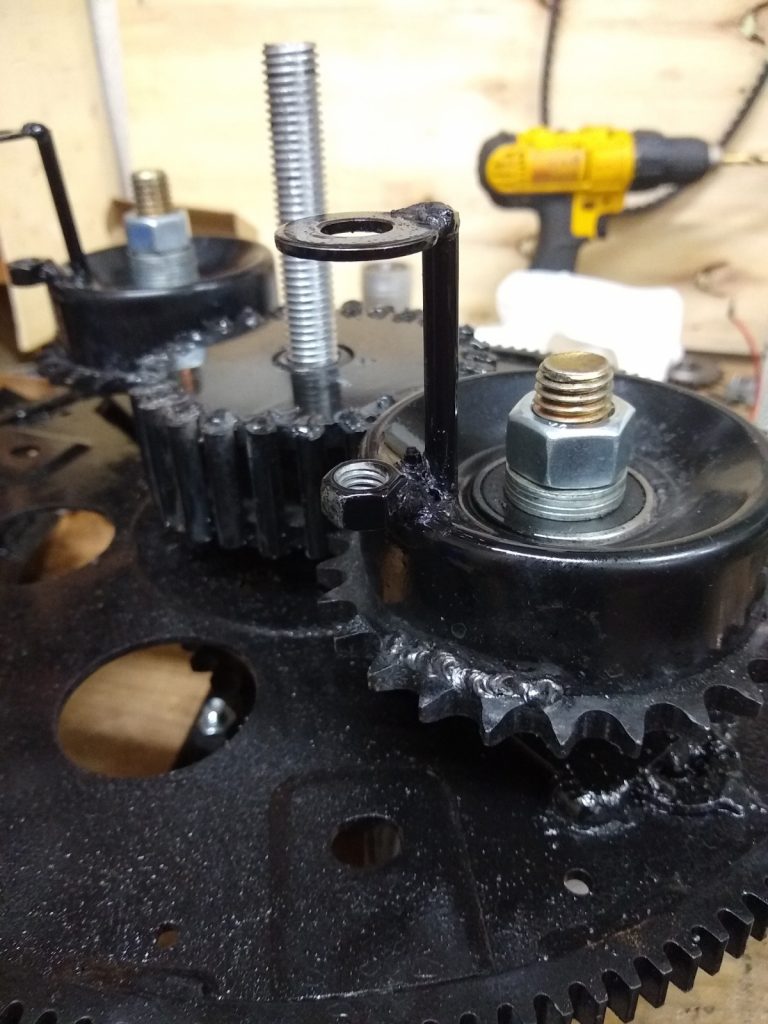 The new stops allow for actual adjustment of the stops. This will allow me to make small changes to stop position and find out if there is a particular "sweet spot" for the outer stop.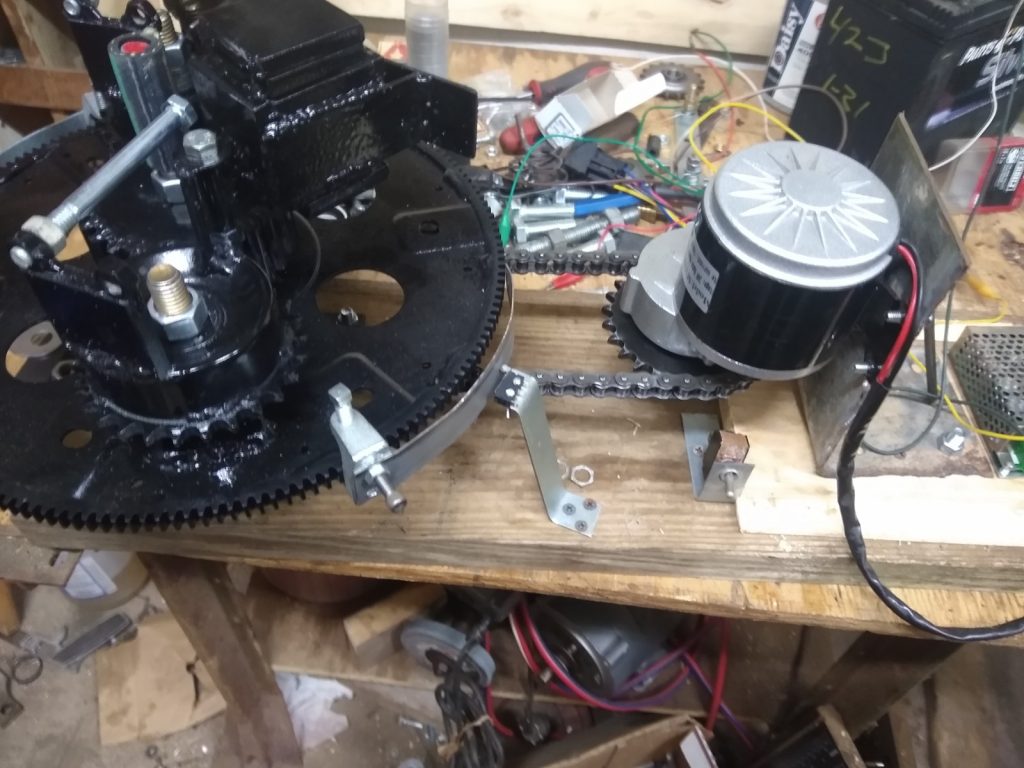 The CCW wheel is constructed to run on its own with its own separate motor and speed controller (as seen above). This is necessary to run the full gamut of necessary tests regarding phasing and RPMs. Once these tests are complete there will be better data regarding proper synchronization and whether the two opposing wheels should even be synched at all.
I have posted several videos on my YouTube and BitChute channels showing the building of the CCW and the new PIE 4.8 stops. Here (below) is the new PIE 4.8 CCW running its bench test with the SDC installed.
Here (below) is the first bench test run of the CCW before the SDC was installed.
Here (below) is the PIE 4.8 CCW set on some pipe rollers just to check for backward force (reversion) vs. forward force (thrust).