Hi everyone and welcome to my blog's new home. I hope that this venue will be of at least the same quality as before, and I really hope that the text is a bit easier to read!
I posted a video on YouTube & BitChute of the PIE 4.5 with 3 gears, 2 gears and just one planet gear on it. There is a bit of controversy as to which is better and what configuration should be considered for the PIE 4.5 to continue. Watch the video and you can plainly see the lack of propulsion with better balance (3 planet gears), and much better propulsion with a fully unbalanced wheel (1 planet gear). Of course, getting rid of the jerking nature of the drive is a primary goal along with stronger propulsive force.
I have gone back and reviewed my recorded data, and videos, going all the way back to the very first truly functioning drive still being referred to as a Thornson Drive even though the stop modifications were already being changed and modified to the design finally used in the PIE system. The wheels (4 of them) all had a single planet gear, they were all running more or less in-sync, and it just plain worked. I am going to put the 3 videos I have of this original unit together into one video and post in soon.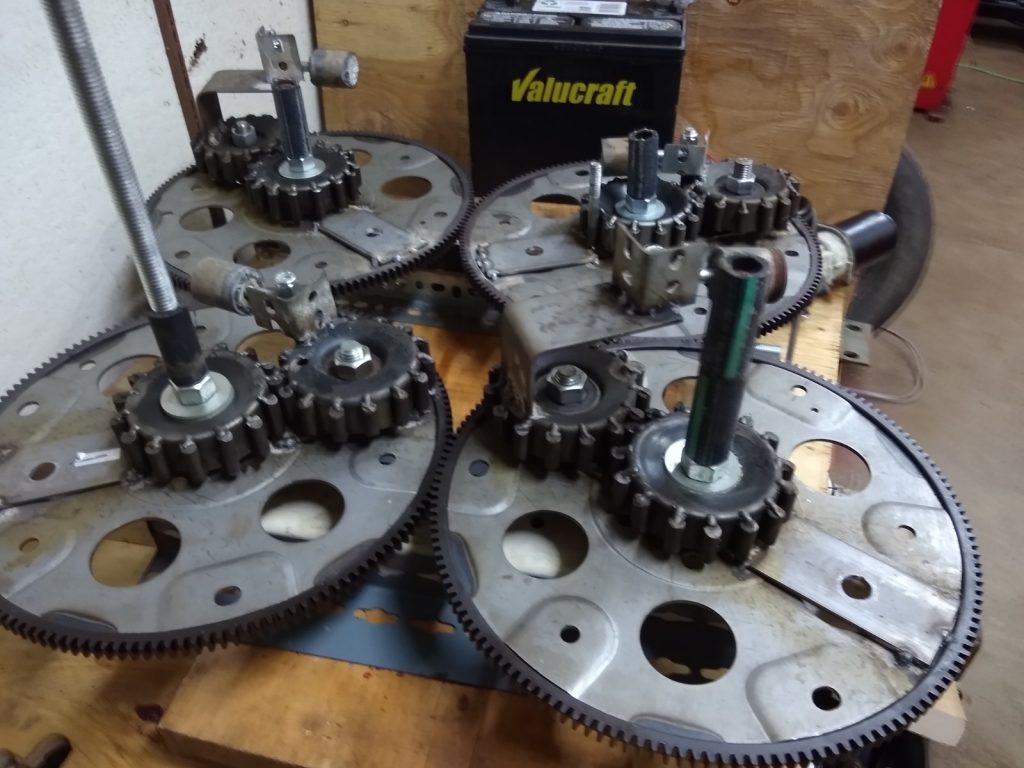 Keeping this in mind, and knowing that I really can get a MUCH stronger forward pulse without increasing the back pulse, the goal remains to pulse smoothly (an oxymoron). For this plan to work, I need 2 or more complete PIE units that produce fairly equal amounts of force and that can run in-sync (with a calculated offset) without actually being physically mounted to the same frame.
Stay tuned to this blog and my video channels as I think some exciting things should be happening soon!