The PIE 2.0 is basically ready for real world testing. The PIE is fastened to a pallet and is being driven by the cordless drill used to test it. I made a bracket for the drill and "gutted" an inoperative battery pack so I could connect wires easily. This allows me to power it from the vehicle's electrical system or a 12V battery so that a simple on/off control is accessible to the driver.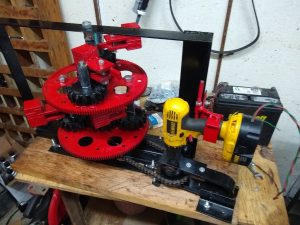 PIE 2.0 Ready to come off Work Bench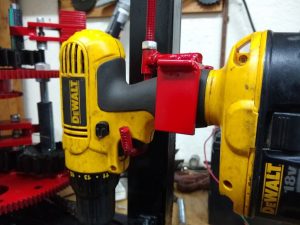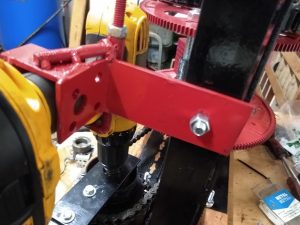 The Power for the PIE 2.0, and the Bracket for the Drill
I do still need a weather cover as it will be tested in the same pickup truck as the PIE 1.0 was, but that is the simple part of the whole project.
I will be posting all findings here on the blog and also on MeWe (www.mewe.com/i/bryanstclair).
I want to reaffirm the intent of the Grassroots Mechanic Movement (GMM) to freely distribute and promote the "reactionless" propulsion technology of the Pulsed Inertial Engine (PIE). I do not advertise the Grassroots Mechanic Movement, and I do not charge anything for the full disclosure information published either here or on the blog. I also do not have any monetization (at this time) of my videos or the blog. The videos are available on YouTube as well as Bitchute and I find it rather interesting that there are a lot more views on Bitchute.
I encourage mechanics, tinkerers, technicians, and anyone who is curious to build one of these and PLEASE post the results.
Too many people who made public statements and videos about this tech claimed it was not workable, but they also did not follow ALL of the original instructions laid out by the original inventor, Brandson "Roy" Thornson. The important internal "trigger" mechanisms were not built and installed, so the "replications" weren't really replicas at all.
Check my videos, actually read my blog, download the shared files listed within the blog, visit MeWe, and then go to your workshop and build one for yourself. I have laid out the build to be as inexpensive as possible utilizing many used parts from the auto recycling yards, scrap metal pieces and even custom building the gears without a machine shop.
In less than 1 weekend of puttering around the garage (like many of us do) any hobbyist, or home mechanic, with a grinder and a welder can have a single wheel with 1 weight working and proving that this technology works.