Over the last few weeks, a lot of progress has been made!
The PIE 4.8 CW & CCW halves have been assembled and tested.
Testing has been done with both running on separate motors at both similar and different speeds, with the conclusion that the halves need to be synchronized to be effective.
A test cart has been constructed with smooth runners to see if the PIE and its wheels were pushing against the wheels' friction in any way which would indicate a stick-slip drive. Results show that the PIE 4.8 would cleanly self-propel off of the cart under it (which moves as easily as the PIE) without either pushing the cart back or pulling it along. There are those who say that "it proves nothing", to which I say "OK… I really don't care! I am not trying to "prove" it works".
I have a video of that test here:
A new frame has now been constructed for the dual PIE 4.8 and the assembly is almost ready for full-on road testing.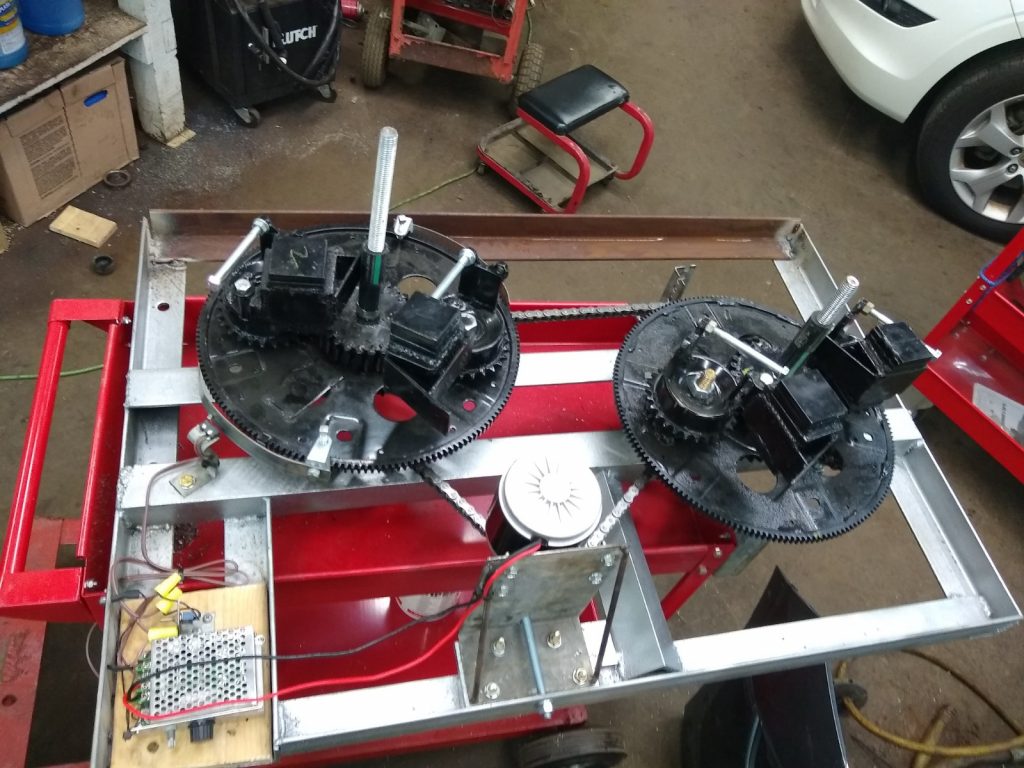 A chain drive was devised to rotate the wheels in opposite directions from a single motor, and the SDC only needs to be connected to one wheel for operation. The frame is pretty heavy being made from 2" X 2" X 3/16" steel angle, but it should not "flex" at all during operation!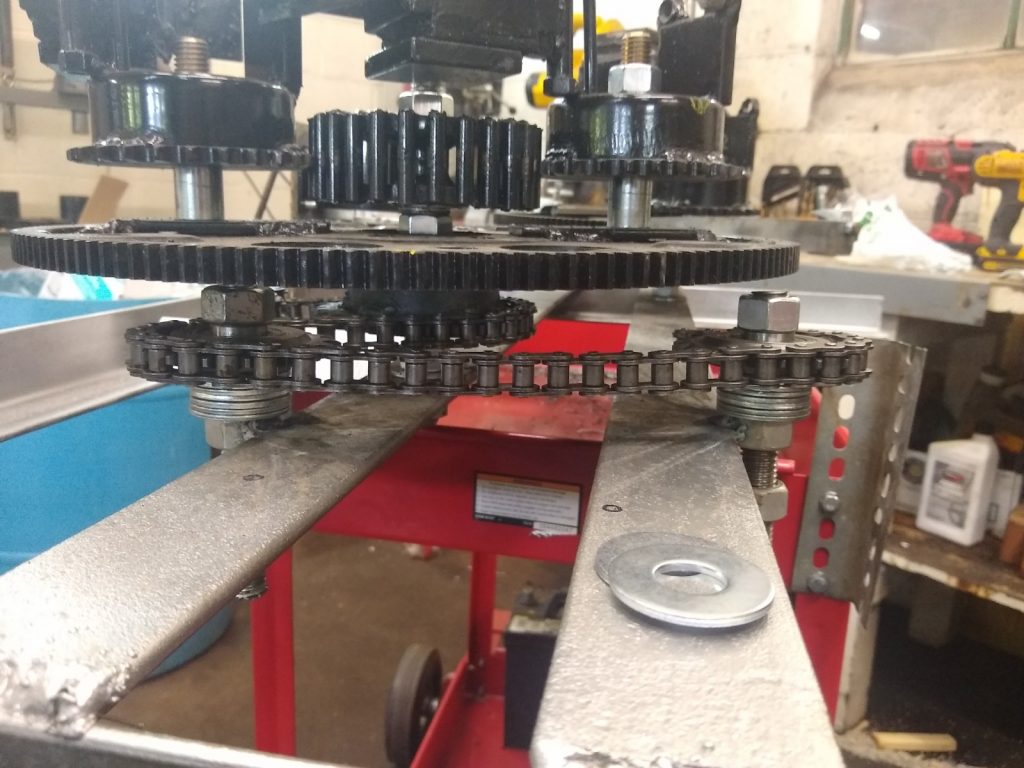 Here is a video of the PIE 4.8 being tested on its new frame:
I have also been asked to do a presentation for the APEC conference. I am putting a Power Point (PP) presentation together at this time which I will narrate live rather than pre-recording. There will be graphics (some of which were supplied by Mr. Tokio Muramatsu) and a short "timeline" video… What else is yet to be determined.
More to come as soon as possible!