A second weight has now been put together for the PIE 4.7. It is .02kg heavier than the first weight, but that can be corrected (if necessary) by drilling shallow holes in the weight until corrected. The weight of each is 2kg +/-.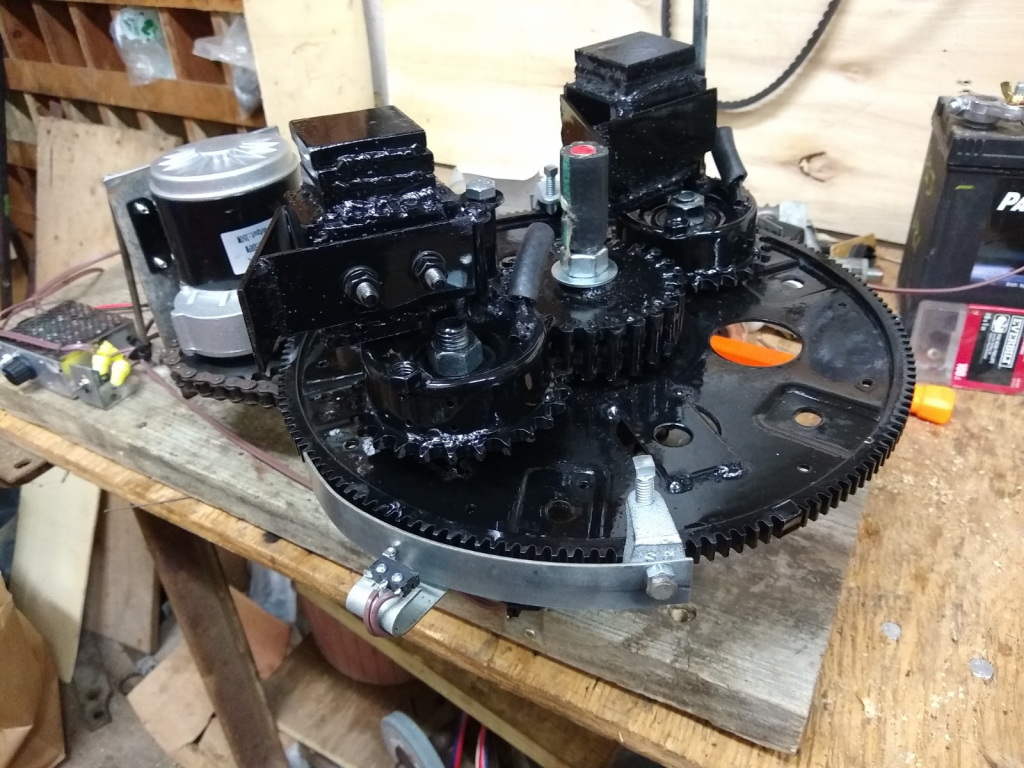 Two SDC actuators are installed. They are each 8 inches long and are attached to the main wheel's outer ring gear with ¼" beam clamps from the local hardware store.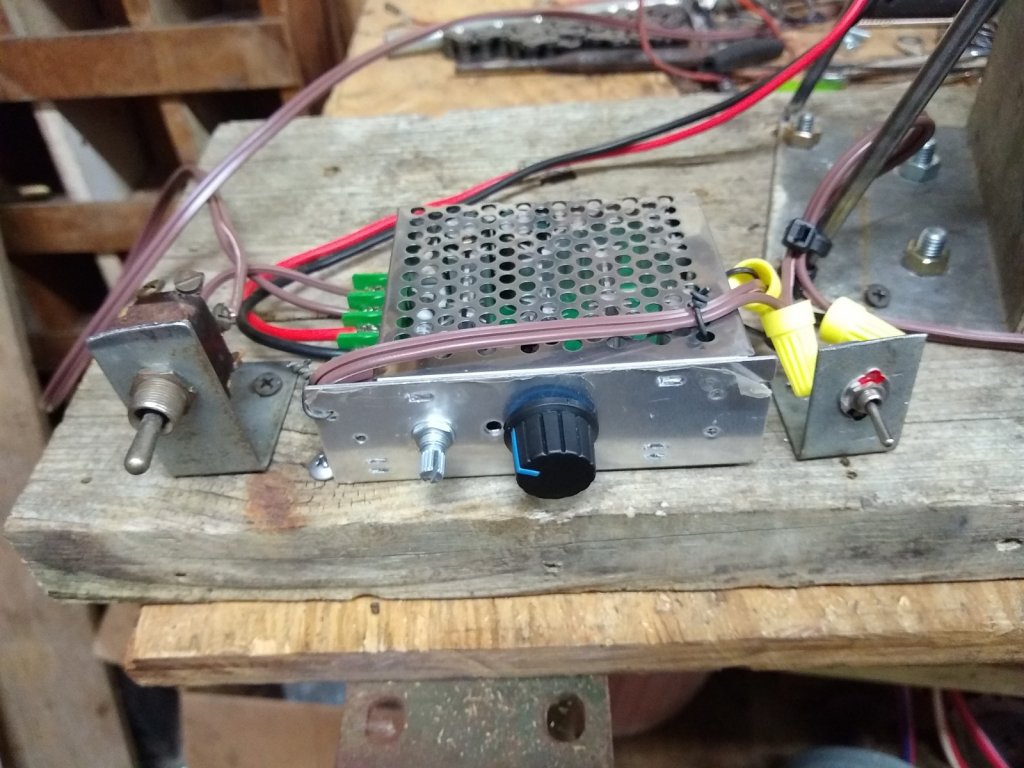 Additionally, the SDC potentiometer "pot" is installed next to the main speed control pot on the motor speed controller, a mini toggle switch was added to turn on or off the SDC function, and finally a main-power toggle switch was added between the battery and speed controller.
Bench testing is showing a most definite power output increase across the board when the SDC is on compared to tests without it. It seems that because of the improvements made, the PIE 4.7 (with its one wheel and two weights) is comparable to the PIE 2.1 which is twice its size. Proper testing will be done in the next week or so, then we will know for sure.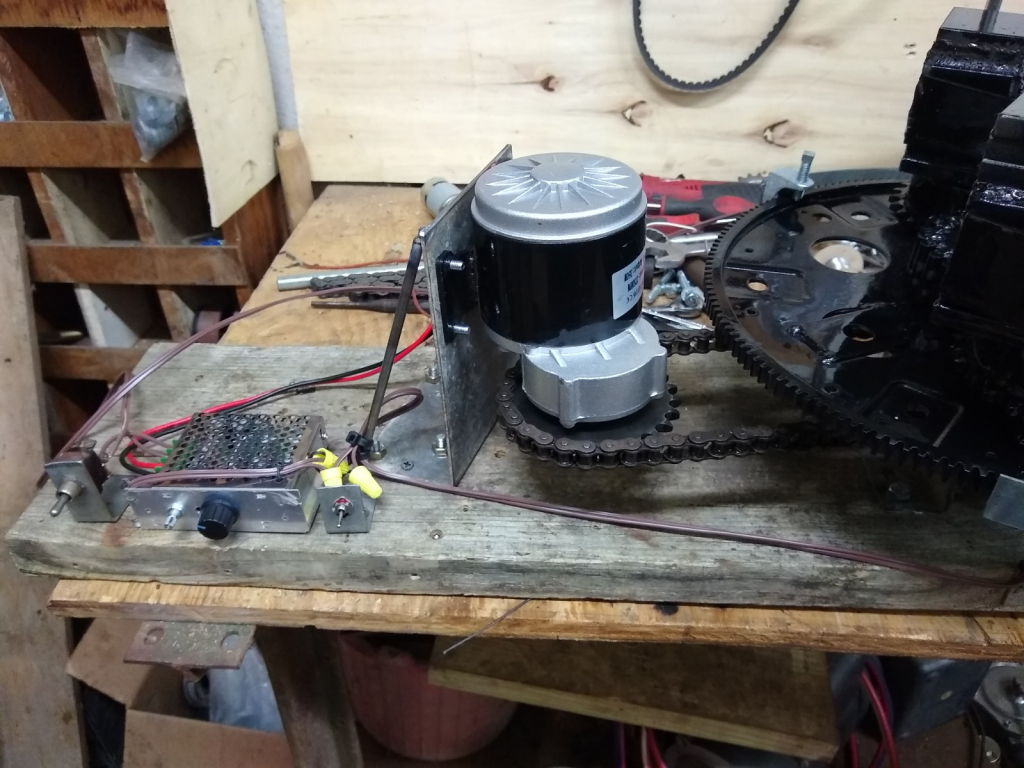 A video is posted to both the YouTube and BitChute channels giving a quick tour of the PIE 4.7 and then a demo with it firmly attached to the bench.